INDULGE IN LUXURIOUS CARE WITH NEW ROUX WEIGHTLESS PRECIOUS OILS HAIRCARE COLLECTION.
This 3-step collection restores essential moisture, strengthens and helps protect against damage, and leaves hair light, luminous and frizz-free.
Featuring 8 precious oils: argan, olive, avocado, coconut, sunflower, castor, sweet almond, and jojoba oils, plus vitamins, this pampering, lightweight collection helps to restore essential moisture and adds shine without weighing hair down.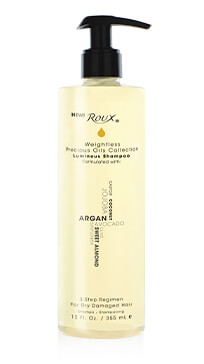 STEP 2: SOFTENING CONDITIONER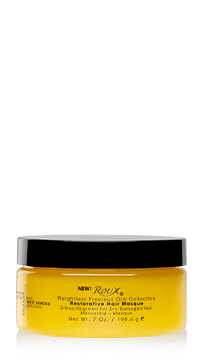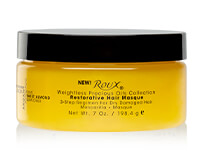 STEP 3: RESTORATIVE HAIR MASQUE